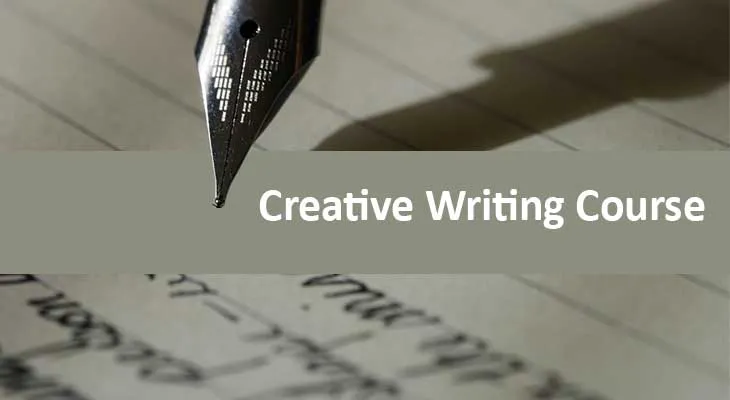 Introduction
Creative Writing Is Typically Refers To Fiction, Imaginative, Fantasy And Poetry, Which Is Often Use To Portray A Particular Idea , Message, Information To The Target Audience. Creative Writing Is Completely Subjective to Your Own Ideas and Preferences, So You're Experiences. Creative Writing Expresses More Of Writer Rather Than Readers, Listeners. It Portrays More of What Writer's Perception What He Wants to Convey or Want His Readers or Listeners to Understand.
If we try to understand or want to study about creating writing it's a vast concept to learn. It includes numerous categories under it fiction, non-fiction, dramas, movies, poetry, etc. but we mainly study about
4 Forms of Creative Writing that are:-
1) FICTION: - can be defined as writing that involves imaginary events and characters, which should be entertaining and captivating, Artistic and Figurative. It should be subjective and general vocabulary.
Novel
Dramas
Memoirs
Autobiography
Features
Stories
Short Stories
2) NON FICTON- form of writing that involves Factual information, True events Analytical data. It is an objective writing, specialized vocabulary.
Documentaries
Biography
News Writing
Packages
Informative
Instructional
Persuasive

3) POETRY – is a form of literature that uses rhythmic qualities and literary devices to express aesthetically. It is also called "VERSE", nowadays scope for this category in creative writing has raised a lot people to hear the poetry in their leisure times and whenever something relatable happens in their lives, social media platforms is a cherry on the toast. Young Poet or poetess like "KANHA KAMBOJ", "NIDHI NARWAL", and "VABBY PANDIT" on online platform are in trends .they have their specific audience and wide reach.
SCRIPTWRITING- creative writer has a huge scope in script writing or sometime it is referred as screenplay writing. Young and aspiring talents have creative mind which could be screen writing for Movies, Episodes, Dialogues, Characters etc
Furthermore , there are a lot of other things than this , creative writing not just based on these above 4 forms there are more components on which creative writer should work, that will help him writing attractive, and impressive.
The BASIC COMPONENTS-
PLOT- is the sequence of events happening that arranged in a way that if a reader or listener access it, it should sound coherent to the audience.
SUBJECT- should be defined in such a way that it builds up the character and enhance the plotline.
CHARACTERIZATION- It should be done in a manner that reader, viewer finds it to be realistic and authentic.
SETTING- written in a way that it arouse the imaginative power of a reader, he/she is able to understand where the event is actually happening.
TONE- author should write in such a way that it depicts the genre of the story whether it is Taunting, Gibing, Insulting, Appreciating, Liking Etc
MOOD- writer should be master in his/her work, by reading or listening the first few phrase , listener or reader must get the idea about the whole mood of the story- whether it is –
Romantic
Sad
Happy
Sci-fi
Thriller
Fun/gag
Horror
Mystery
Action etc.
THEME- is the overall message author wants to convey to the audience, one should know about his topic and theme of the content.
CREATIVE WRITING COURSES
ONLINE- Various online sites offers learning creative writing skills on their platform. Some of them are also running very successfully because they affiliated with prestigious colleges and institutions. They provide diploma certificate also, along with the Tenure of 6 months or up to 1 year
OFFLINE- there are reputed and authentic institutions which provide diploma along with certificate with a tenure of 6 months, year. They also provide job opportunities and enroll them in internship with stipend where individual can learn and earn and will have a great exposure.
Expected Salary a creative writer would get
INR: - in the beginning it is expected to 15,000 which successively lead to 30,000 depend upon the area of work that a student has chosen. So one must choose wisely, thinking before opting the course, they should have the clearance in mind which element they want to peruse.
WINDING UP
The Future of the Creative Writing Is immense And Dominance. Whichever Field It Is Scope of Creative Writing Is Never Going to End Whether It Is Writing for Movies, Writing Dialogues, Character Description, Writing Stories, Writing Comics, Writing for Commercial Scope Is Huge, And It's Everlasting. Because -
Demand Of Content Is Everywhere The Only Thing That Stand Out Is Its Uniqueness Which Influence People To Be A Creative Writer.